ABOUT CHELSEA MEDICS
Providing comprehensive advice, treatment and care
Chelsea Medics are a dynamic GP practice in the heart of Chelsea Medical Village and we are proud to be part of this rapidly transforming hub of Medical Expertise.
Our aim is to provide the best medical care to our patients through our strong specialist relationships and empower you, the patient, with the latest technological advances to access your own health care records, make online bookings and payments, removing the stress from what are often difficult times.
At Chelsea Medics, we have over 35 years of private General Practice experience between us and we have hand picked high calibre Specialists in every medical field to ensure our patients have access to the "best doctor".
We pride ourselves in looking after both individuals and entire families from babies to grandparents, with the time, care and attention you need while always providing up to date information about changes in the different fields of medicine by continuous professional development for you. We also believe in preventative medicine and offer health screening on a daily basis.
We are a family doctor practice located in Chelsea and provide services for Chelsea (SW3), Knightsbridge (SW1), Battersea (SW11), South Kensington, Mayfair (W1), City of Westminster (WC1), City of London (EC1) and surrounding areas.  We combine the personal service level of family practice care with the rapid response of a hospital setting. Where necessary we can organise rapid assessments either with Specialist Consultants, rapid access X-ray, ultrasounds, CT scans etc, some onsite and emergency hospital admissions.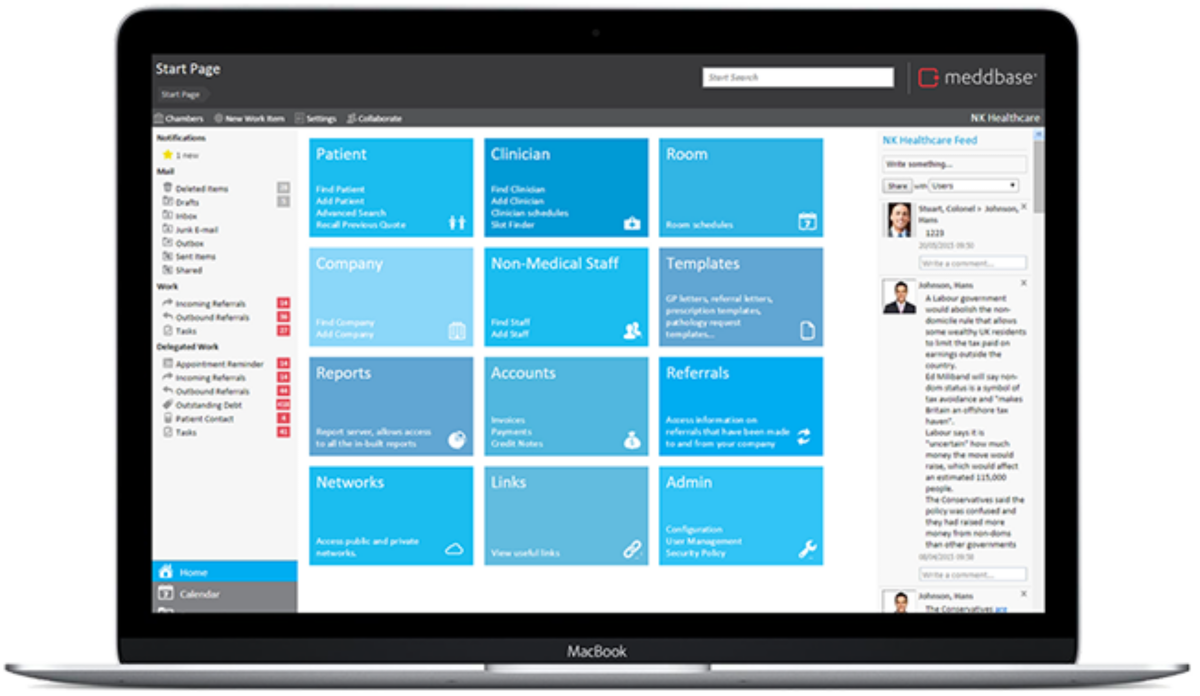 Access to patient records
Chelsea Medics are experienced GP's already with 35 years of private General Practice experience between us.
Although we are located within a hospital setting, we are a private independent practice and can refer to all hospitals and specialists.  We are one of first private family practices to offer and incorporate medical technology into everyday practice enhancing the patient experience.
How long will my appointment last?
Our consultations are  30 minute appointments.  Shorter appointment are available at your request, or on the advice of your GP.
What happens if I miss my appointment?
We do operate a cancellation policy. We're pleased to cancel and re-schedule any appointments at any time, without any penalty, up to 24 hours before your assessment.
However, less than 24 hours' notice of cancellation, re-scheduling or non-attendance on the day, does incur a 50% cancellation fee.
If you are aware you may be late for your appointment please contact our administration team on 020 3955 5444 at the earliest opportunity and every effort will be made to accommodate you.
Regretfully, we cannot guarantee to be able to complete your appointment if you do not arrive on time.
Will my appointment, or any additional tests, be covered by my medical insurance policy?
Whether your consultation or tests are covered by your insurance policy depends upon the Terms & Conditions of your policy. Most UK private medical policies exclude primary care from the range of benefits that are covered, however, there are some exceptions (particularly if you are covered by an international medical policy, for example) depending upon your policy. Please contact your insurer to clarify the extent of your benefits.
Chelsea Medics accepts direct settlements from BUPA International and AXA International insurance companies.
Most insurers will only refund the cost of blood tests, MRI's or other diagnostic steps if they are requested by a specialist consultant in association with a pre-authorised claim. Please do contact your insurer if you are unsure of the terms or benefits provided by your policy.
What happens if my appointment takes longer than planned?
We always endeavour to provide as much flexibility as possible and will do all we can to accommodate any extended appointments, should you require more time on the day, however, additional consultation fees may also apply.
What happens if my doctor recommends additional tests?
Your doctor may feel that further tests, for example, blood tests, are warranted to confirm any diagnosis. Please note that you  need to pay for any additional tests yourself.
Can I arrange a referral to a specialist consultant through Chelsea Medics?
Yes, one of the benefits of seeing a private doctor is to provide you with a choice of specialists.  When arranging your care we are influenced by only one factor: selecting the very best service available.
To find out about the Healthcare services we offer or make an appointment