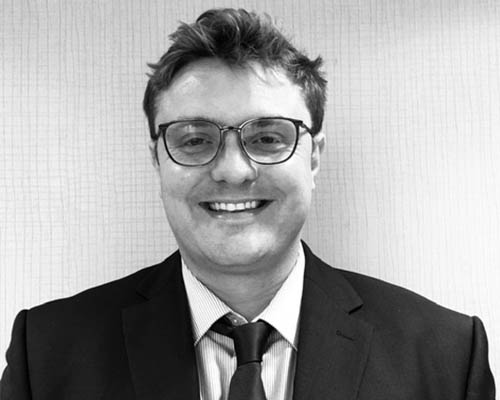 Dr James Thaxter
BSc (Hons) MBChB (2013) DSFRSH MRCGP
GP Associate
Dr James Thaxter is an experienced and caring General Practitioner practicing in Chelsea and Westminster.
Having qualified from the University of Leeds in 2013 with an MBChB and a Pharmacology BSc he completed his junior doctor training in Nottinghamshire where he received training in general medicine, general surgery, oncology and care of the elderly. Subsequently, Dr Thaxter moved to London and completed his specialty training on the Chelsea and Westminster GP scheme. During his GP training he gained valuable experience working in the Accident and Emergency Department.He has also worked with Sexual Health Medicine where he completed his Diploma of Sexual and Reproductive Health. Additionally, he enjoyed working with the Mental Health team in North West London.
He obtained Membership of the Royal College of General Practitioners in 2019 and has been an integral part of the health service ever since. He volunteered himself during the pandemic and was part of the Central London Covid Hub in Soho.
Dr Thaxter sees all ages and gender and is happy to advise you on any medical issues. He is particularly interested in men's health, care of older adults, children and adolescent health and mental health issues.  He strives to provide high-quality patient-centred care and is holistic in his approach. He will ensure efficient and time effective investigations and can help facilitate smooth access to the top leading specialists when needed.
Dr Thaxter is engaged to be married and looking forward to becoming a father. He enjoys cycling, running, going to the theatre and live stand-up shows.
To find out about the Healthcare services we offer or make an appointment