LEADING LONDON PRIVATE GP CLINIC
NOW OFFERING FAST ONLINE BOOKING
SAME DAY APPOINTMENTS
We ensure our private healthcare services can be delivered to you at your convenience, with same day appointments available, whether that's by telephone, video consultations or face-to-face in one of our clinic locations.
OUR
DOCTORS
We are a practice of highly qualified and experienced General Practitioners with a wide range of medical interests and expertise. Our friendly, reassuring doctors provide comprehensive advice, excellent medical treatment and continuity of care to all patients.
COVID-19
TRAVEL TESTS
We are on the Government list of providers and offer the full range of COVID-19 Travel Tests, including Test to Release and Fit to Fly tests, delivered by experienced private doctors and working with fully accredited, UK Government approved laboratories.
Chelsea Medics at Sydney Street
Chelsea Medics is a private doctor practice located in the heart of Chelsea, combining the personal service and continuity of care of a family practice with high-calibre, rapid-access medical care in a hospital setting.
C.Me @
Marylebone
The C.Me® private doctor practice is now available at OneWelbeck, a specialist medical facility situated in the heart of London's medical district that is committed to delivering excellence and improving patient outcomes.
C.Me @ Chelsea & Westminster
The C.Me® private doctor practice is now available to patients at the Chelsea and Westminster Hospital, committed to delivering flexibility, convenience, freedom of choice and on-demand medical care.
You can access your results, make appointments and get prescriptions all in one place.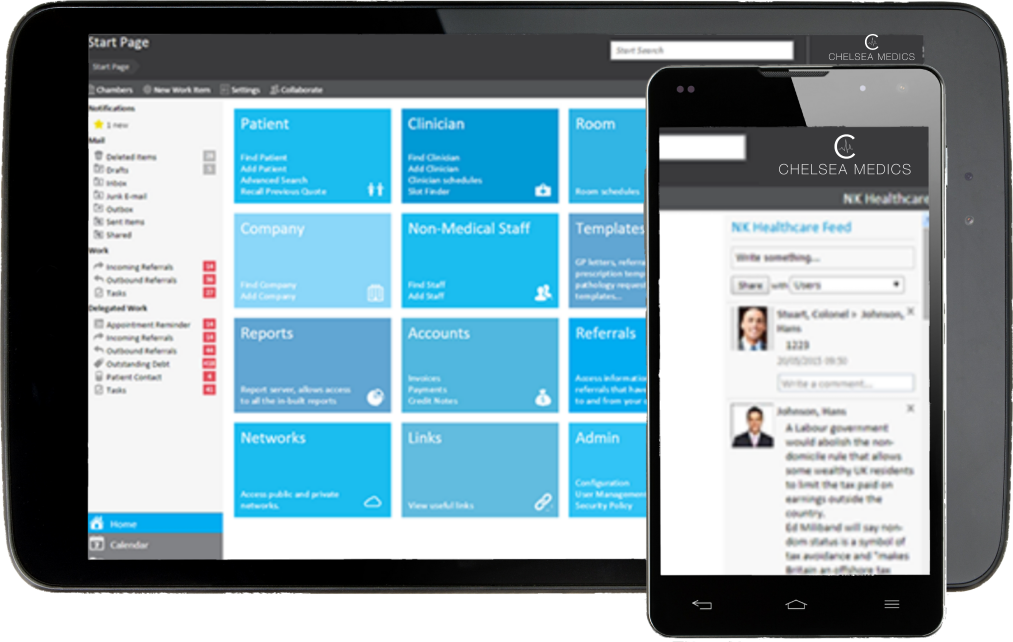 To find out about the Healthcare services we offer or make an appointment