OUR DOCTORS
Providing comprehensive advice, treatment and care
We are a practice of General Practitioners: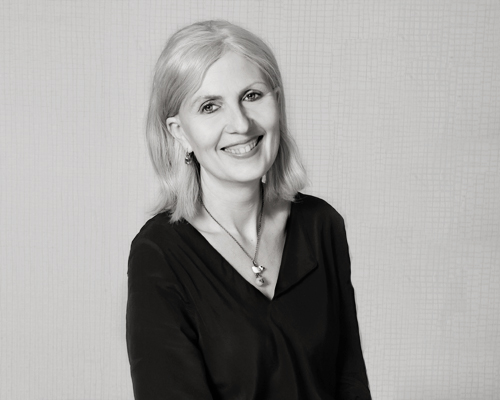 Dr Di Loudon
MBBS BSc MRCGP
GP Partner & Cofounder
Dr Di Loudon graduated from Charing Cross and Westminster Medical School, University of London in 1993 and went on to complete post-graduate specialist training in paediatrics, general medicine, psychiatry, accident and emergency and family planning.
She is dedicated to expert care for life. She believes in the traditional GP patient relationship taking time to treat the patient as an individual in the context of their family history providing supportive ongoing care for both patient's immediate requirements as well as management of their longterm health. She believes in the  continuity of care and the benefits of knowing patients over many years. She is passionate about keeping up to date in an exciting era of medical innovation.
She has forged strong relationships with the very best global Specialists who are adept at dealing with family medical needs yet pro-active in medical advances required for today's informed patients. She has access to contact this Specialist network urgently for her patients when necessary.
For 21 years, she has worked as a General Practitioner in the local area. Her specialism's include family medicine (both junior and adolescent), men's health, women's health and has a keen interest in psychological medicine. As a full time working mother of two teenagers she understands the demands of bringing up a family.
She was recently appointed to the role of IDF GP chair of the Independent Doctors Federation, has been a member of the Royal College of General Practitioners since 1997 and is a member of the Royal Society of Medicine.  As her expertise grows with her patient's care requirements, she is currently studying for her certificate in menopause management.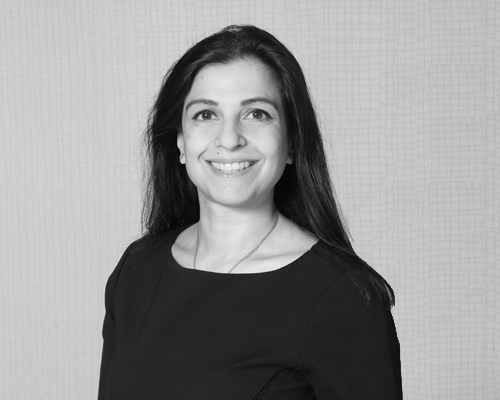 Dr Shaima Villait
MBBS (Lon) MRCGP
GP Partner & Cofounder
Dr Shaima Villait is a General Practitioner practicing in Chelsea. She qualified from Imperial College in 1998 and completed post graduate specialist training in Paediatrics, Obstetrics and Gynaecology, General Medicine, Psychiatry and Accident and Emergency in top London Teaching Hospitals. She obtained Membership of the Royal College of General Practitioners in 2003.
She believes in the importance of a family doctor's role in providing a holistic approach for patients. Having lived and worked abroad, in Hong Kong and Dubai, she has a keen interest in International medicine, ensuring her patients are provided with the best care available in London and internationally. She has worked in the Chelsea area for 8 years.
She specialises in all aspects of family medicine, including child health, adolescent health, men's health, women's health and psychiatry. Using all her specialist experience she also thinks it is important to look at patients as a whole, looking for the root cause of their symptoms discussing their lifestyle and nutrition as part of her assessment where appropriate. She has excellent relationships with World Class Specialists across all fields of medicine and surgery, and can contact them urgently when required.
Dr Villait is a Private GP representative for the BMA Private Practice Committee, she is an active member for the Independent Doctor's Federation and a recommended GP for LexiHealth (a Quintessentially associated health concierge service).
Dr Villait is married with 2 daughters and lives in Kensington. She is a keen runner and enjoys going to the Theatre.
Dr Clare Thompson
MBBS BSc MRCGP DRCOG DCH LMCC
GP Associate
Dr Clare Thompson is a private General Practitioner practicing in Kensington and Chelsea for the past 6 years. She qualified from Imperial College School of Medicine in 2005 and attained her MRCGP in 2012. Additionally, she holds the Canadian medical board exams having spent time in North America. Dr Thompson is a member of the Independent Doctors Federation and The Chelsea Clinical Society.
She specialises in family medicine including paediatrics, men's and women's health and has a focus on sports and fitness. In particular, she is interested in preparing patients for sporting events and helping them achieve or maintain their fitness goals. Dr Thompson recently won a 250km ultramarathon race across the Gobi Desert in Mongolia and has also medalled in races across the Atacama and Sahara. She has been featured in British Vogue speaking about extreme sports.
Dr Thompsons main area of interest is Paediatrics and she is currently completing her diploma at Oxford University in Paediatrics with Infectious Disease. She has recently completed a research paper on Periodic Fever Syndrome in children at Great Ormond Street Hospital and will be continuing her research there.
Alongside her daytime surgeries she runs evening clinics to cater for patients with busy work schedules and offers the convenience of home visits.
Outside of work she enjoys flying and is currently completing her pilots license. Dr Thompson lives locally in Chelsea.
To find out about the Healthcare services we offer or make an appointment